Are you ready to learn everything I've learned teaching kids yoga and mindfulness full time for almost a decade?
I used to think teaching kids yoga was as simple as leading them through fun animal poses.
I was SO wrong.
When I first jumped into the world of teaching kids yoga, I was full of excitement and ideas. I thought my energy and knowledge of yoga would be enough to teach awesome and invigorating classes.
BUT I had no real experience in the classroom teaching a group of kids.
The kids had no idea who I was, they didn't trust me, they got bored quickly, distracted, or said yoga was dumb.
I didn't know how to deal with behavior issues
He threw the yoga mat out the window!
Seriously
, a boy threw a yoga mat out of the window during one of my classes. Over my first few years of teaching I experienced them running around the space uncontrollably, throwing chairs, swearing, and hitting.
They clearly had way bigger behavior problems than I was prepared to deal with.
When I showed up ready for peaceful and fun yoga, they barged in with lots of little kid issues that quickly escalated and I did not know how to reign in.
Not very zen and calm, and certainly not conductive to good learning.
I struggled to find consistently successful lesson plans
On top of the behavior issues, I was constantly struggling to come up with new lesson plans that I thought would help solve their issues.
I assumed that if I just had more interesting lessons that would motivate them, then I'd no longer have so many behavior problems.
I spent
hours
trying to find the right formula to consistently teach calm and fun kids yoga classes.
I found some good resources online, and I used them to varying degrees of success. Story-based yoga turned out to be pretty successful with some kids, but not consistently or with all grades.
This also made it hard to live up to my standard of teaching them mindfulness along with the yoga.
The way I was teaching was leading to burnout--FAST
Storytelling yoga was also very tiring!
Using my own body and energy to lead through kids stories for 5-7 classes per day was really draining.
Physically and mentally.
Plus, I didn't feel like the kids had enough autonomy or investment in the yoga stories to keep them going for a long time.
I spent way too much money on lesson plans and books that were short term fixes
SO...
I tried buying individual lesson plans which were pretty good, but only worked for a lesson or two, and I had 25 classes a week! 
That was not enough to solve my quickly ensuing burn-out.
It also was expensive and teachers do not have a whole lot of extra cash lying around, this I know.
Finally I started creating and using lessons based on books.  
It turned out to be pretty effective for many of my classes as far as engaging, not too tiring for me, and easy to fit with a theme.
But I still had to do a lot of work to do:
get the right images

put the poses in the right order

find the book

invent an activity

combine it with some kind of mindfulness

put it all in a powerpoint

teach on repeat
It worked, but it wasn't very cohesive, we didn't have a set structure for every day, and it still took a LOT of time.
And most of all, it did NOT fix behavior issues.  
I tried restructuring my class in a way that wasn't authentic to me or my dreams for my students
I even tried changing the layout of my class, and the energy by making it a lot more like PE.
The kids LOVED their gym teacher and I tried to emulate that by changing the feel of my class.
We lined up in rows, we did warms up and had loud music, we played more games with balls.
But I quickly learned: It doesn't work to try to be someone else, and yoga is not P.E.
I didn't have the time or the energy to include mindfulness and breathing the way that I knew the kids needed. We were missing out on valuable time that could have been spent reflecting, noticing, being aware and taking much needed sensory breaks.
I needed a drastic change, for me AND my students.
What I learned was that I needed to overhaul HOW I was teaching, not just consistently change what I was teaching.


Flash forward four years:
Finally,
I figured out the best formula for teaching kids yoga. And three years beyond that point I have been refining and adding to my skills.
It's not just the things that I am teaching, it's HOW I teach. 
I have more structure in my classes, but more room for adding in creativity from the students.
We practice mindfulness consistently and I have seen so much growth in their emotional awareness.
The themes that I use to create lessons are easily implementable for all ages of kids, which means I just make a few small tweaks to one lesson and it works for kids from ages 3 to 13.
I have learned and implemented the right language to use with my kiddos to create a space that is welcoming, consistently safe, and structured to help all kids learn and feel motivated.
Now my days teaching kids yoga are SO much more calm and zen.
I get to my school just a little early to set up any materials and make sure I feel calm and ready to teach. 

We have a set schedule outline every day

and

for specific days of every week.

The kids know what to expect if they don't behave, which sets up the whole class for success.

We integrate mindfulness into the lesson naturally, so it doesn't feel forced and becomes part of our way of being.
We are learning and growing every day, with mindfulness, yoga flow, yoga games, stories, and relaxation!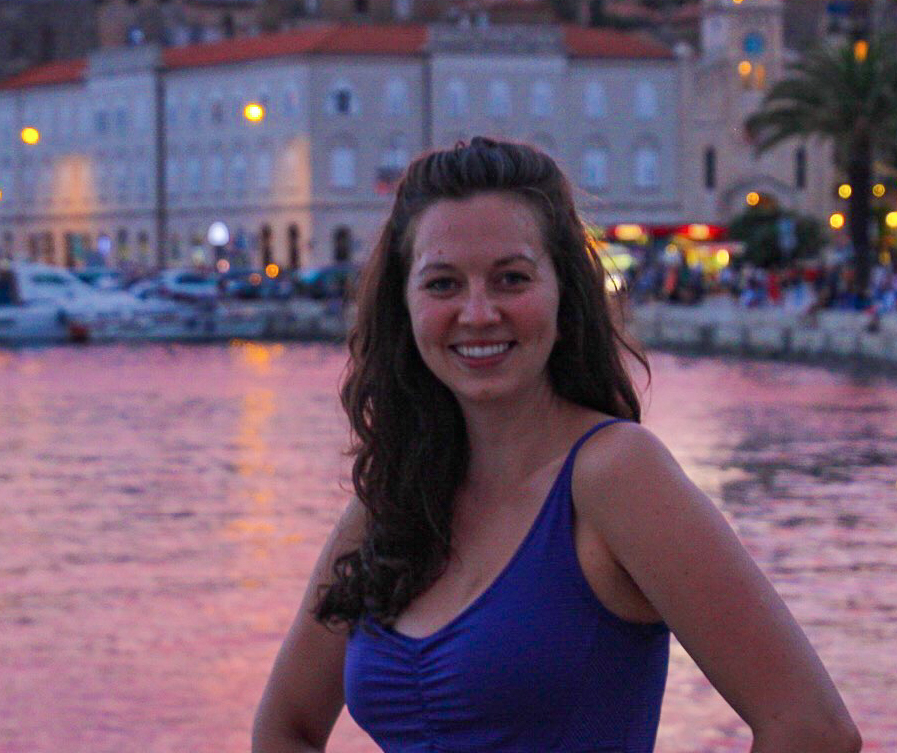 Hi, I'm Maia!
I've been a full time kids yoga teacher in public schools for over 6 years, and educator for over 12.
I can't wait to share my experiences with you and help you set up your kids for success with kids yoga and mindfulness for calm and well managed lives!
I'm also a grown up yoga teacher :)
Here's some of my relevant training!
-E-RYT-200 from Green Lotus Yoga and Healing Center
-Baptiste Power Yoga Instructor
-Yoga Calm Levels 1-3
-Kidding Around Yoga Live Teacher Training (in progress)
-Little Lotus Kids Yoga Teacher Training
-Street Yoga: Yoga for Kids from a Trauma Informed Lens
-Superstretch Kids Yoga Teacher Training
-Unstoppable Kids Yoga Teacher Training via the Baptiste Institute
-Mindful Educator Essentials from Mindful Schools
-Mindfulness Fundamentals from Mindful Schools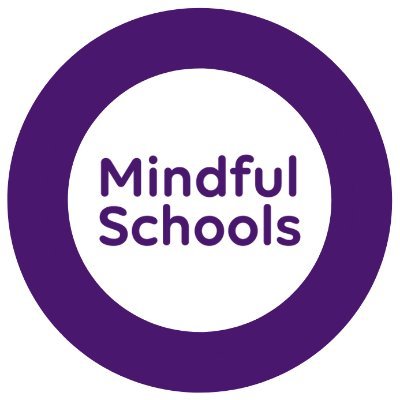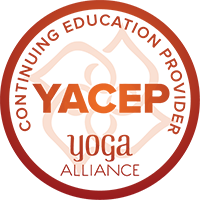 What You'll Learn
✔️In depth knowledge of the anatomy of poses and how to teach to kids of different ages
✔️How to set the tone and create routines to be the best kids yoga teacher in any space you step into
✔️How to introduce mindfulness to kids and infuse into lessons or everyday life
✔️How to play and teach over 25 different mindfulness based games with individuals or groups
✔️How to teach yoga lesson plans with books, storytelling adventures, and based on themes, all with VIDEOS to reference
✔️Ways to playfully teach and integrate yoga poses into lessons or daily life with kids
✔️Rules and how-to for over 30 different yoga games and 15 yoga and movement based songs
✔️Public school teacher based knowledge of classroom management tips and techniques
✔️How to teach from a trauma-informed lens
✔️Tips and advice for teaching kids with autism and ADHD
✔️Resources for making your way in the professional world of being a kids yoga teacher
What you'll get access to:
✔️Fully scripted lesson plans
✔️Guided imagery and relaxation scripts for kids
✔️Printable kids yoga games
✔️Breathing card techniques for kids
✔️Storytelling lesson scripts
✔️Video examples of how to teach games to kids
✔️Video of movement and yoga based songs for kids
✔️MORE lesson plans, images, meditation scripts and partner poses added along the way!
PLUS if you choose the certification option price point, you'll get a Kids Yoga Teacher Certificate from Kumarah Yoga, AND 15 Continuing Education Units from Yoga Alliance!
All of these, plus the videos and resources above would normally cost you $500-3,500 in an in-person kids yoga teacher training!!!
Lifetime Access and Updates!
Don't forget about our 30 day guarantee. If you go through the course, implement the strategies, and in 30 days you are not fully satisfied, I'll give you your money back. Guaranteed!
But wait!
Don't forget about these three amazing bonuses!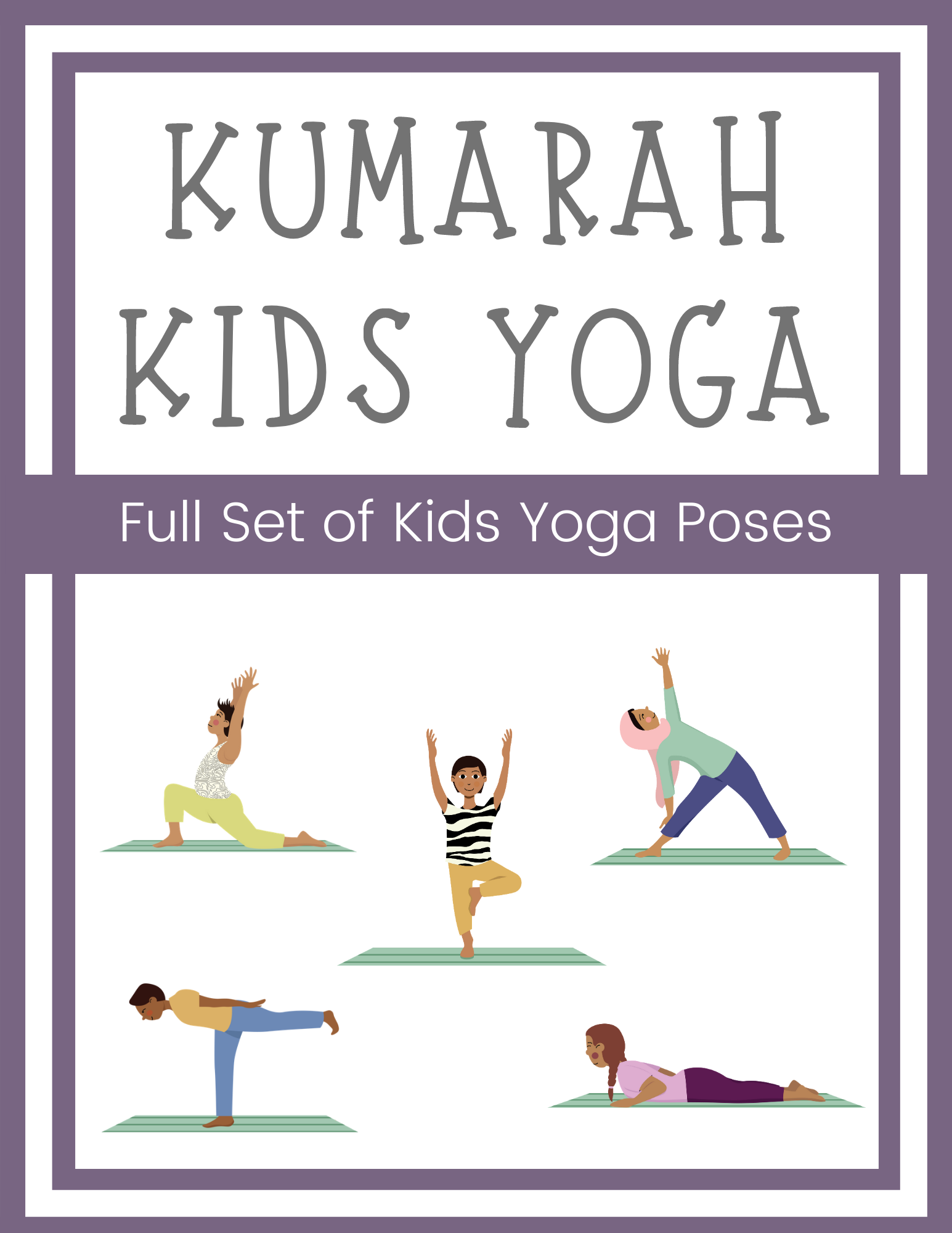 Full printable set of 80 + Kumarah Kids Yoga Poses ($50 value)
Get the PDF digital copy of Kumarah Kids Yoga Poses. Over 80 poses right now, and more on the way! Download instantly to print and laminate, or use them on a tablet or computer in a digital format for easy access on the go!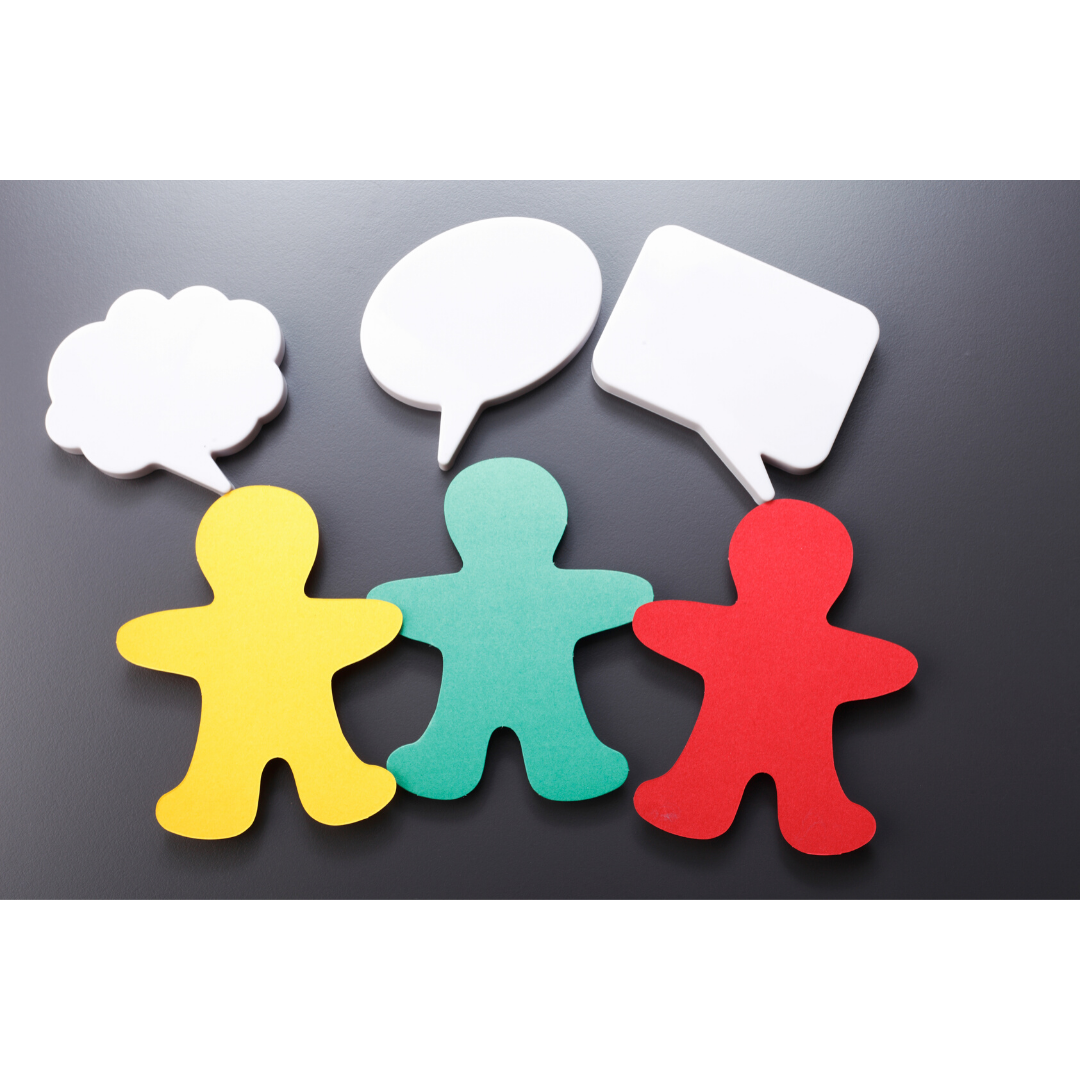 Access the Private Facebook Group ($50 value)
Get access to the exclusive private Facebook group for additional ideas and support from other amazing kids yoga and mindfulness teachers like you!
Get specific notices about updates to the course, learn about how to implement the lesson plans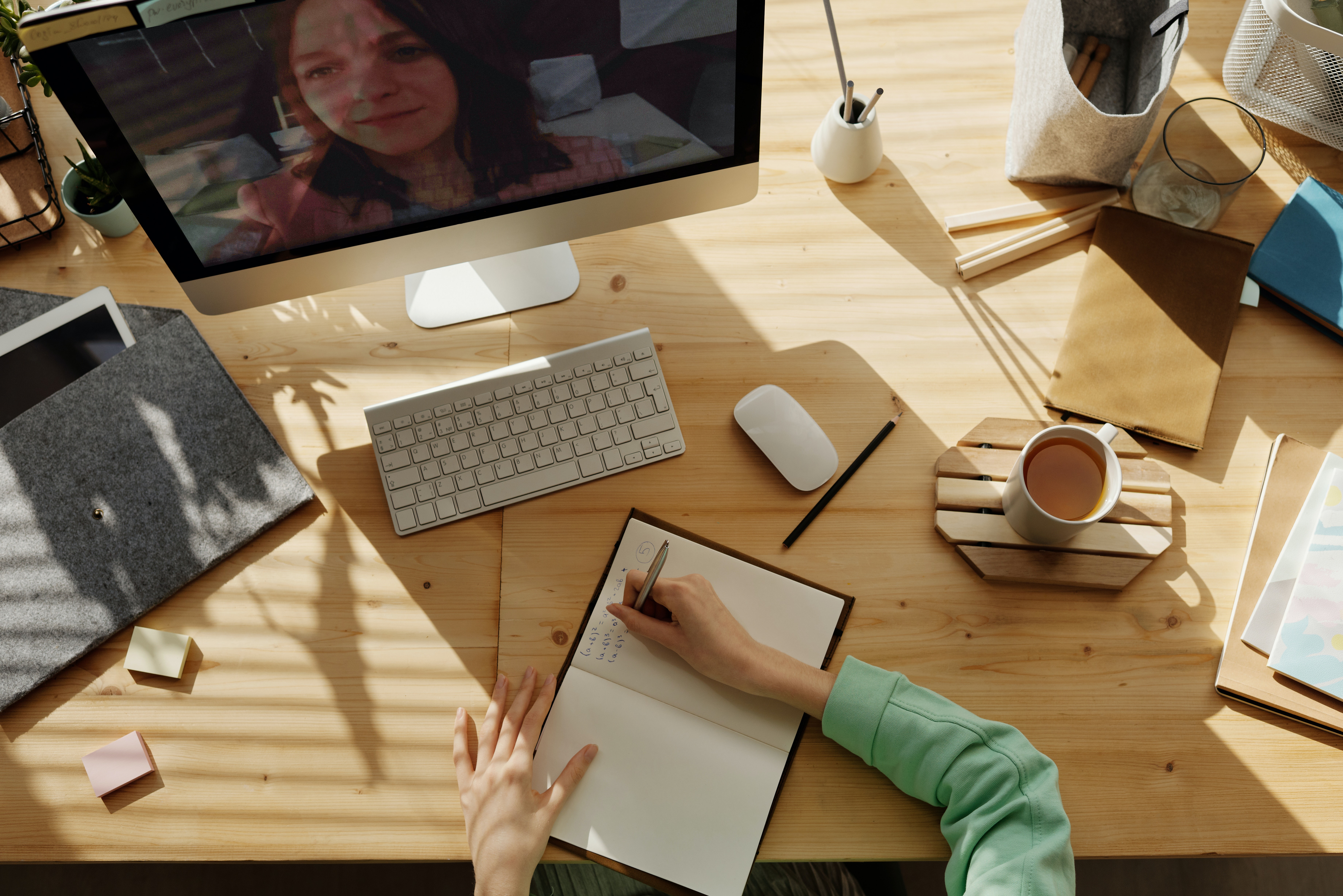 Weekly Live Zoom Q&A Sessions (priceless!)
Office hours and time to ask Maia questions on ANYTHING you'd like to know. Weekly live office hours starting again in August, June's sessions were recorded and added to the course :)
*Teaching yoga via Zoom and other online platforms
*Mindfulness and meditation strategies for kids
*Behavior management strategies in the classroom
*Getting started with yoga as a profession!
(If you can't make it, these calls will be recorded and added to the course)
Don't just take it from me though, hear from others who have already gone through the course and begun to implement the strategies they've learned!
Candy is a yoga instructor who wanted to start teaching to kids.
Christine is a physical therapist who works with kids.
"I absolutely LOVE this course. You have really provided so much information and so many valuable resources. It's put together in such an easy to understand format. It blows away the other kid's training I took by leaps and bounds and I wish my 200hr training was half as organized. Well worth every penny spent!! Thank you, thank you, thank you! You are truly an inspiration!!"
-Briana A.


"This course has it all! ... It's packed full of ready-to-use resources! It's easy to follow and understand ... I highly recommend this course, there is a lot of value to it!"
-Katie O.


"I really enjoyed the way you break down the poses, and explained why you would do one pose versus another pose, plus the benefits of the poses... the handouts are phenomenal as well. I love the lesson plans that are done for me with recommend poses too!
It's allowing me to have a structure not only to work in groups but also with individual clients."
-Christine R.
Still have questions or concerns?
FAQ #1 Will I get instant access to all the materials?
Yes! As soon as you buy, you will be able to access everything in the course. There will be additional materials added as they are created as well. (More videos, partner pose yoga cards, mindfulness scripts, etc. I have SO many more resources I will be adding weekly!)
You will have access to the course as long as you need it and can log in from your computer or your phone with internet access.
There are also LIVE "office hour" Zoom calls that will be starting up again in August 2020 that you can attend, ask questions, and get more advice and ideas. If you can't be at those calls they will be recorded and added to the course afterwards.
FAQ #2 Do I get to download the lesson plans and kids yoga pose cards?
Yes! All the printables, templates, documents, and yoga cards will be available for you to download within the course, and again whenever you want. 
Over 80 kids yoga pose images, ready made mindfulness scripts, fully scripted lesson plans, and more will all be available for download as the course is published.
FAQ #3 Who is this training for?
The course is designed for anyone who wants to teach kids yoga or mindfulness (or both!) to groups of kids. You can be a teacher in a school, a yoga teacher in a studio, a librarian, a social worker, a partner volunteer, ANYONE who works with kids!
There are also PLENTY of materials and ideas for parents who want to teach their kids yoga at home, and for social workers or teaching assistants who work with kids one on one.
Many of the activities work for small groups and pairs just as well as larger groups.
FAQ #4 Will I be certified to teach kids yoga ?
Yes! If you buy the course option that says "For Certification", complete the course, quizzes, and 4 scheduled Zoom calls, then you can submit a video of yourself teaching. After that, I will send you personalized feedback and your certificate!
This will show that you completed a comprehensive and rigorous kids yoga training and completed the quizzes and teaching feedback with success. With this, you can go on to get professional liability insurance and start teaching out in the world. It is important to continue learning and growing professionally, but this certification will give you an excellent and comprehensive start.
If you have a RYT-200 and have registered with Yoga Alliance, you will also receive 15 continuing education credits through Yoga Alliance. This course does not qualify as a 95-hour RCYT course since it is non-contact only. But if you already have a Yoga Alliance account, you can easily add the required yearly continuing education credits you will receive for this course.
Additionally, most places where you will be teaching kids yoga do not require you to have a kids yoga teacher license (RCYT-95), they just expect you to be well trained, have a clean background to work with kids, and have knowledge in yoga and mindfulness for kids (which this course will provide you with tons!).
FAQ #5 What age groups of kids is this teacher training geared towards?
The course materials are geared towards school aged kids, and there are modules specifically for toddlers, preschoolers, tweens, and teens! 
All of the lessons and tools will be applicable to the kids that you teach, with the help of the differentiation tools and behavior management techniques you will learn.
FAQ #6 Do I have to be a yoga teacher to take this course? What if I don't know much about yoga?
That's ok!
I have intro to yoga videos and slides that will teach you!
With the design of the course and the videos provided you'll begin to have good understanding of how to do the poses and how to teach them effectively.
It's perfectly ok not to be an expert yogi, as many children you teach will have varying levels of flexibility and strength as well. It's good to show them you are learning too.