Access all the courses, content, AND coaching program at a huge discount with this full Course, Certification, & Coaching bundle!
Bundle includes:
Ultimate Kids Yoga and Mindfulness Course
Lesson Plan Bundle
Yoga Sequences and Flow
Foundations of Teaching Yoga and Mindfulness Course
Behavior Management and Building Classes Course
Classes and and Curriculum (Teacher Training Certification)
Full-length recorded sample classes (with real kids in real schools!)
Individualized Coaching Program
5 - 10 Milestones set up according to your goals
One on One Coaching Calls
Small Group team and co-teaching sessions
Teaching feedback and growth opportunities
Lifetime access to our private community for support, encouragement, feedback, and practice teaching sessions!

Printable yoga cards, games, breathing cards, workbooks

Full lesson plans, scripted, with additional crafts and journaling prompts for each lesson
Course manuals
Lifetime access of all recorded content
Go at your own pace
Click on the individual courses to see the curriculum and content of each course that you will receive instant access to in your bundle.


Here's what you get instant access to in the Full Courses & Coaching Bundle:
All of theses courses together are valued at over $850
Get them all at the discounted bundle price today!


Want to see what's inside?
Check out this video to see a preview of what's inside the courses!!

Are you ready to really dive into kids yoga teaching?
Do you want more personalized advice, tips, and feedback on your teaching? Do you want help building lessons or curriculum to fit your classes?
Join the coaching program with me, Maia, and get access to one on one calls, a personalized roadmap to success, milestones to mark your progress, and a small group to support you along the way!
What is the coaching program??
An individualized program with 10 sessions, or units, to complete according to your goals. The coaching program brings individual and small group work together in the perfect combination, tailored to your needs.


Together with Maia, and a small other group of trainees, you'll get access to additional specially created content, more videos, live zoom calls, one on one sessions, and group work calls (as available) to help you reach your learning and teaching goals.
How does it work??


There will be 5-10 mini-goals, or milestones, that you will complete along your coaching journey. Many of these will be tasks related to completing course curriculum in the Ultimate Kids Yoga and Mindfulness Certification (if you purchased the bundle). You can do these at your own pace, but it will be best if you keep up with the others (as applicable) so that you can join in on small group calls at the same time.


This is a program that is created as we go, so milestones will be added as needed and requested.


Calls will be scheduled on an ongoing basis to fit your needs (as well as the groups'). Sessions will be live and usually recorded if you miss one.
It is HIGHLY recommended to take this program along side the Ultimate Kids Yoga and Mindfulness Certification, (such as in this bundle!) or as a supplement to one or more of the smaller courses.
What will I have to do?


You will get tasks or work assigned to you, as well as coaching calls where you will practice teaching skills, share what you learned, listen to feedback, or anything else essential to your goals and milestones.
Your job is to complete the milestones, which may require watching videos, reading content, joining group calls, etc, and then practicing and applying your learned skills with Maia or the small groups.
Is the coaching program right for me?


We will work together to make this happen, so I will only be accepting trainees that are ready to put in the work as well, ready to show up, dive in, ask and answer questions and lead and learn with a positive attitude.
It doesn't matter if you are fresh and new to kids yoga or if you have been teaching for 10 years. We can create the roadmap and milestones to meet you where you are and help you grow to reach your goal.
If you are brand new to yoga for kids, I will highly recommend that you join this bundle so that you will get access to all of the content and be able to plan out a roadmap to success within the learning framework that has already been tried and tested successfully.
I am a highly successful kids yoga teacher and entrepreneur, and I want to help you get there too. It can be a lot of work but I'm here to lead and guide you along this journey from wherever you are!



My goal is to help you realize your ambitions and goals as a kids yoga and mindfulness teacher, whether you are just starting out, or have been teaching for some time already!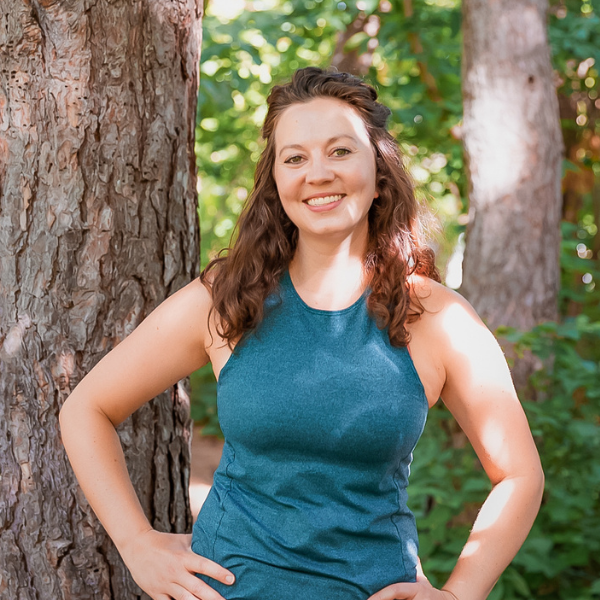 I'm a full-time kids yoga teacher in public schools as of 8 years, and I've been an educator for over 14.
I can't wait to share my experiences with you and help you set up your kids for success with kids' yoga and mindfulness for calm and well-managed lives.
My second passion, aside from teaching kiddos, is to teach adults how to interact with their kiddos and teach them yoga!


Here's some of my relevant training:
-RCYT with Yoga Ed
-E-RYT-200 from Green Lotus Yoga and Healing Center
-Baptiste Power Yoga Instructor
-Yoga Calm Levels 1-3
-Kidding Around Yoga OKAY Teacher Training
-Little Lotus Kids Yoga Teacher Training
-Street Yoga: Yoga for Kids from a Trauma-Informed Lens
-Superstretch Kids Yoga Teacher Training
-Unstoppable Kids Yoga Teacher Training via the Baptiste Institute
-Mindful Educator Essentials from Mindful Schools
-Mindfulness Fundamentals from Mindful Schools
Why Kumarah Yoga?
Maia is currently a full time kids yoga teacher in a public school and is STILL producing new content, coming up with new lessons, teaching virtually as needed, experiencing big behaviors with kids of all ages in the classroom, dealing with parents/other teachers/administration/ etc. She is living in the world of kids yoga and mindfulness full time and will share it ALL with you!
If you want the most up to date and in-the-moment teacher training, a community that grows, leads, and learns with you, this is where it's at!
Valesca has taken 4 other kid's yoga teacher trainings, and STILL recommends The Ultimate Kids Yoga and Mindfulness Teacher Training as the best and most comprehensive!
Frequently Asked Questions


Who is this teacher training and coaching bundle for?
This teacher training and coaching bundle is perfect for someone who is newer to kids yoga and mindfulness, or for someone who has started teaching but would like more resources and coaching to improve their skills. You can be a 200hr trained yoga teacher, or a person who has just started teaching kids and wants to add in yoga or mindfulness content.

What ages of kids will I be certified to teach?
The materials are generally best suited for kids ages 4-14, but Maia has taught kids ages 2-18 so there is content and ideas for kids of all ages! All of the material is easily adapted for kids of all ages, and Maia teaches techniques and classroom management that supports kids of any age range.

Do I get instant access to all the materials?
Yes, all of the course materials are in the modules and lesson already. There is additional content being added to a few courses as well, but once it is there, you have instant and lifetime access to everything!
Can I get a refund if I'm unhappy with my purchase?
If you are unsatisfied with your bundle, reach out to me within 30 days to see if your purchase is eligible for a partial refund.
*As stated in Teachable's Terms of Use, Bundles that contain coaching ARE NOT covered by Teachable's 30-day student refund policy.*
If you enroll and after our 1st call we mutually (or separately) decide that the coaching is not a good fit we will discuss other options.

How do I schedule my coaching appointments?
Upon purchasing a bundle that includes coaching, you'll receive further instructions on how to book a time for your appointment. Maia uses Calendly, Google, and Circle for booking calls and appointments, and you can choose times that work for you for any one on one calls! Group Zoom calls will be scheduled and posted to the Circle space and you can RSVP as you are able.